Hendricks BBQ &
Dark Horse Distillery
present
July 25, 2015 | 6:30 pm
Hosted in Hendricks BBQ's Private loft featuring Award-Winning Small-Batch
Dark Horse Spirits, hand-crafted from grain to bottle.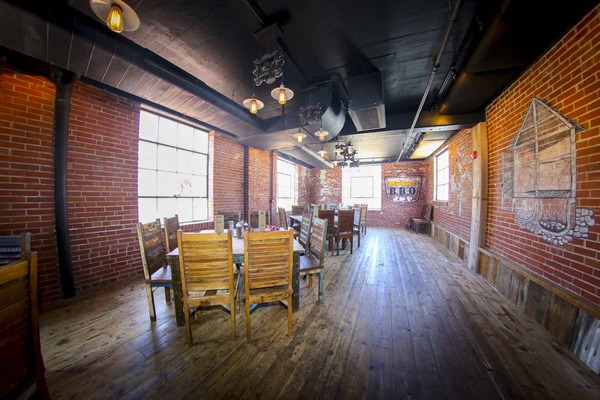 Join us for a 4 Course Gourmet Tasting Dinner you won't forget!
Each course will be paired with a unique cocktail
made from Kansas City distilled Dark Horse spirits!
Click here to buy tickets now!
+ a Dark Horse welcome cocktail made with Dark Horse Rider Vodka, on arrival!
Take that special someone, or just treat yourself to an all-inclusive evening of
fine dining with a special "off-menu" food offerings available only for this dinner!

Featuring a guest speaker from Dark Horse Distillery leading you through tasting their full line of fine spirits.
Dark Horse Distillery is a grain to bottle craft distillery – from milling locally sourced grains to barreling and bottling, everything is done in house. Each of their small-batch spirits are hand bottled and labeled and their whiskies are hand numbered and signed by Master Distiller and family member, Patrick Garcia.
Menu:
1st course - Grilled watermelon basil salad with white balsamic vinaigrette.
2nd course - Soy Braised Pork butt atop fried grit cake with soy glaze
3rd course - Beef Shoulder Tender, sweet potato purée charred asparagus with balsamic reduction
4th course - Made-from-scratch Key Lime Pie
Featured spirits:
Dark Horse Reserve Bourbon Whiskey, Dark Horse Reunion Rye,
Dark Horse Long Shot White Whiskey, Dark Horse Rider Vodka

& Dark Horse Barrel Strength Reunion Rye